Welcome to my blog…where it's Meatless Monday…
EVERY.
SINGLE.
DAY.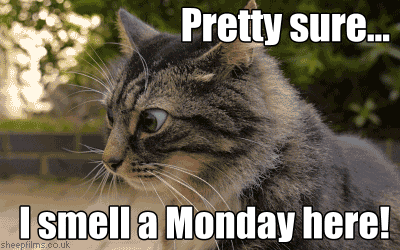 This week I'm trying to spend as little as possible so it's pantry shopping for me! I'm probably going to pick up some items from produce and a couple extra things here and there, but for the most part, my grocery haul is going to be minimal. The exception is going to be Superbowl Sunday. We aren't football fanatics so we're not yet sure if we're going to watch it this year. Now let's get on to my menu for the week.
My Menu
Monday: Brown Rice & Fusilli Quinoa Pasta w/Mushrooms & Veggies
Tuesday: Operation TVP Tacos ~ No Recipe
We're experimenting with TVP (Textured Vegetable Protein) this week!
Wednesday: Brown Basmati Rice w/Nori Paper & Veggies Night ~ No Recipe
Just a quick and easy meal.
Thursday: Red Lentil Chili ~ No Recipe
Another experiment. We've made it before but we never wrote it down. It's delish!
Friday: Fat-Free Vegan Black Bean & Corn Tortilla Soup (Recipe Below)
Saturday: Home Made Pizza Night ~ No Recipe (Yet)
It's quick and easy…one of our faves!
Sunday: Superbowl Favorites
Veggie Tray (Broccoli/Carrots/Bell Peppers)
Fruit Tray (Grapes/Apples/Bananas)
Three Bean Chili
Cauliflower Buffalo Wings
Bliss Balls by Shalom Homestead
Double-Chocolate, Banana Oatmeal Mounds by Shalom Homestead
If you'd like to see the last menu plan I posted, including the fabulous, gluten-free pasta recipe I featured, then click right here.
Fat-Free Vegan Black Bean & Corn Tortilla Soup
[jwplayer mediaid="1782″]
Recipe time…
Ingredients
Soup Ingredients:
1 Med. Sweet Onion or Yellow Onion
½ c. Water
2 cans Low Sodium Black Beans (rinsed & drained)
2 10oz. cans Ro-Tel Fire Roasted Diced Tomatoes and Green Chili
1 32oz. box Pacific Organic Vegetable Broth
2 15oz. bags Frozen Sweet Corn
2 tsp. Garlic Powder (Sometimes I use powder and sometimes I use actual garlic.)
4 tsp. Chili Powder
1 tsp. Ground Cumin
Toppings:
Freshly chopped cilantro
Better Than Sour Cream (vegan)
Home Made Oil Free/Salt FreeTortilla Chips
You can always make your own for salt free and oil free chips. All you need is corn tortillas. Preheat oven to 400 degrees. I don't even slice up the corn tortillas anymore. Just place several tortillas right on the rack for 10 minutes. If they are not completely crunchy then keep a close eye on them until they are done. (I did not make these in the video.)
Directions
Dice onion and saute in a 1/4 cup of water until translucent. You may need to add water as you go. Once the onions are ready place the remainder of the soup ingredients in the pot. Stir and heat to near boiling.
Crumble some tortilla chips into a soup bowl. Cover with soup and top with Better Than Sour Cream and cilantro.
Enjoy!
I'm linking with I'm an Organizing Junkie's Menu Planning Monday if you'd like more dinner inspiration.
My previous Menu Planning Monday is here.